The Best Place To Buy And Sell Your Props For Stage, Events And Films
Search
Showing 1 - 7 of 7 items
£3995 including VAT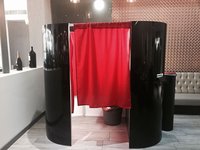 £15000 ono VAT Free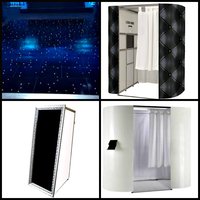 The version 2 GSDM is the most advanced photo booth in the industry and really stands out from other booths currently on the market.
£7000 for the 22" £8000 for 42" or £14000 for the pair
Click to see full listing and contact details
Fantastic investment opportunity! 2x version 2 Greenscreen Dream Machine photo booths with 5 changeable skins, 6 red rope barriers, red carpet and a large selection of props. In addition, I also have 5 confirmed bookings worth £2000 which would be the perfect start for anyone just starting out.
£14000 including VAT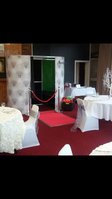 ---
Vintage caravan photobooth; 1962 ci cadet vintage caravan (modified to be used as a photobooth, with high quality accessories)
£12500 ono VAT Free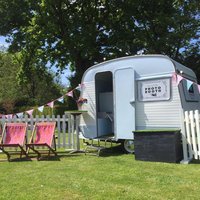 Magic Mirror Photobooth, only used a few times so is in great condition and works perfect. I have two thats why i am selling, staff let me down. Comes ready to work with windows 10 pc, canon camera, Mitsubishi dw70 printer and photo paper, and LED light. This system hires out easy at £300 for 2 hours and will make you money from the get go. All cables etc are included.
£4500 +VAT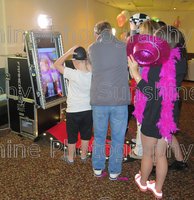 We have developed unique photo booths which we hire out under our Coco Photo Booths brand to clients such as BP, Twitter UK, Gumtree and LinkedIn and include - 9 Taxi Photo Booths - Classic Mini's - Vintage Car's - Greenscreen Booths - 12 Person Trad Booths - Tardis Booth - Video Message Booths - Vintage Wall Studio -Red Phone Box Booth - Graffitti Booth - Christmas Themed Booths - Caravan Photo Booth - Karaoke/Photo Taxi - and we also provide Event Photographers
Click for full listing and contact information
Photo Booths available for sale here have been developed by our team here at Coco Photo Booths.
£5999 +VAT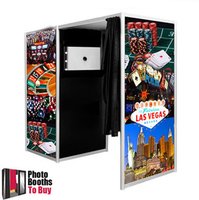 Unlike most photobooths available, it is of a solid metal construction, making it extremely durable and suitable for unsupervised usage, and perfect for livelier events such as student parties, as well as weddings and other typical hires.
It has a classic look and unlike most photobooths it also has a light box which is very eye catching. This coupled with the fact it is metal constructed unit gives it a real quality photobooth look.
It flat packs for easy storage and flexibility in venue set-ups (stairs and doorways not a problem), and comes complete with a sturdy trolley on which the booth can be stored and moved as a complete unit.
More info.....
Complete and fully functional photobooth for sale – a business in itself ready for immediate usage.
£2500 ono VAT Free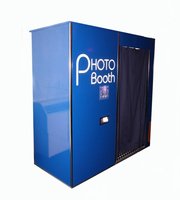 Showing 1 - 7 of 7 items