The Best Place To Buy And Sell Your Props For Stage, Events And Films
Search
Showing 1 - 6 of 6 items
These stunning marquees will make any event special and take only two men 45 minutes to erect.
One is 22 feet base diameter, Two are 16 feet base diameter.
Made from traditional canvas and are made to an exact replica of a medieval field tent.
Click here for more info and contact details......
Three Medieval Marquees in white.
£5500 VAT Free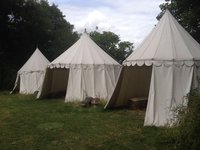 £100 ono including VAT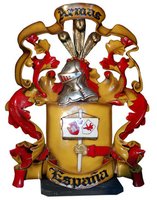 This includes; All celling and wall linings, a wood burning stove with double skimmed flues, 2 double-four-poster beds, bed, 2 bunk beds beds, Double Futon and Side board.
The tent is also currently sited on decking and sub floors, included with the sale.
Priced at just £4500 for all the above items! Real Bargain.
Click on this link to see the full listing and contact details
This listing is for a Medieval Glamping tent and all its interiors. This is a 6m x 6m Hoecker tent purchased last year.
£4500 ono VAT Free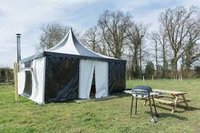 We had these 2 beautiful Knights made for a Medieval Event, majestic, stunning and a great prop.
£450 ono VAT Free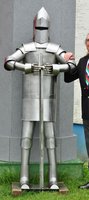 Showing 1 - 6 of 6 items