The Best Place To Buy And Sell Your Props For Stage, Events And Films
Search

Panels are a double layer construction, chiffon front and a satin rear with a pocket at the top, drapes can either be used on a pipe and drape construction or hung on a wire. Drapes are pleated. 450cm x 450cm and white in colour.
We are selling these just to reduce our stock, less than 12 months old used occasionally during this wedding season. Great for wedding or party decor.
We have a total of 4 for sale.
We have some white wall drapes panels for sale.

Wentex Pipe and Drape Telescopic Drape Support in black as follows:-
2x 120 to 180cm , 3x 180 to 300cm, 6x Upright 3-way 180 to 420cm, 6x Single 400mm spigot
6 x Wentex Pipe and Drape Baseplate 600 x 600mm 14Kg - Black (Powder Coated)
Various widths of black out cloth with hook and loop.
I am selling this draping backdrop setup that has only been used less than 10 times.
£1000 +VAT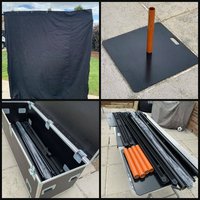 Pipe and drape system, high spec.
Base plates, up rights, spigots, cross bars.
Used to hang starcloth, backdrops.
Don't hang about this will sell quickly.
POA 10x 3.0m drop x 2.4m Curtain - RED BURGUNDY - Velvet/Velour (DFR) c/w tabs at top and gold tassel braiding on LEFT side, can have fullness added
10x 3.0m drop x 2.4m Curtain - RED BURGUNDY - Velvet/Velour (DFR) c/w tabs at top and gold tassel braiding on RIGHT side, can have fullness added
All fabrics are Durably Flame Retardant
POA
These were made for a bespoke job in 2014 and have been used and well looked after. They were made in such a way that they work well in a 3m leg marquee or on a pipe and base system (tabs/ties at top)
POA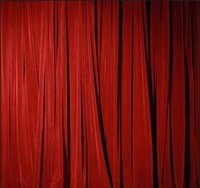 Showing 1 - 12 of 12 items