The Best Place To Buy And Sell Your Props For Stage, Events And Films
Search

These heavy duty, sturdy benches are ideal for outdoor locations being extremely strong, hard-wearing and waterproof.
The benches are in good condition with just a few minor scrapes and scratches.
Bright and unique log benches that are made from fibreglass and finished to look like they have been carved from a huge log.
£2160 including VAT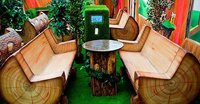 Showing 1 - 1 of 1 items